Official Video Uploads and Shows
---
[
Official Uploads and Shows
]
x

HIT MV

x

[Eng] HIT Cheer Guide

x

[Eng] HIT Comeback D-Day VLive

x

[Eng] Happy S.Coups Day 🍒

x

[Eng] HIT MV Behind The Scenes

x

[Eng] HIT Cheer Guide Behind

x

[Eng] MCountdown Today's Line-up Seventeen

x

[Eng] Mcountdown Up Next Seventeen/b>

x

[Eng] Knowing Brothers Self-Cam

x

[Eng] 190810 Knowing Brothers EP 192

x

[Eng] Seventeenx3 HO!

x

HIT Choreo Video
Music Show Performances
---
[
Music Show Performances
]



Mnet MCountdown



Solo Fancam: S.Coups | Jeonghan | Joshua | Jun | Wonwoo (Ipdeok Fancam) | Hoshi | Woozi | DK | Minghao | Mingyu (Ipdeok Fancam) | Seungkwan | Vernon (Ipdeok Fancam) | Dino



Music Bank






Music Core






Inkigayo



S.Coups Birthday
---
[
S.Coups Birthday
]
🚩20190808 Happy S.COUPS's Day🚩#Happy_SCOUPS_Day 🎂#에스쿱스 #SCOUPS#SEVENTEEN #세븐틴 pic.twitter.com/EtEmlpRDKS

— 세븐틴(SEVENTEEN) (@pledis_17) August 7, 2019
190808 Mnet Mcountdown prerecording
Jeonghan said that he'll tell to all artists who come to Mcountdown today that it's Seungcheol's birthday today, he said that he prepared leaflet(?) to promote coups birthday

NB: not sure about the leaflet part, he might be just joking😂 pic.twitter.com/gumWcMoQ70

— 원쉬시 [s/h] (@ohmyjww) 7. August 2019
JeongHan really prepared leaflet/flyer for Cheollie birthday 👏👏👏 behind JeongHan on paper wrote "SEVENTEEN'S LEADER S.COUPS BIRTHDAY" pic.twitter.com/8hcg9FxubA

— LovePotion (@08081004_MM) August 10, 2019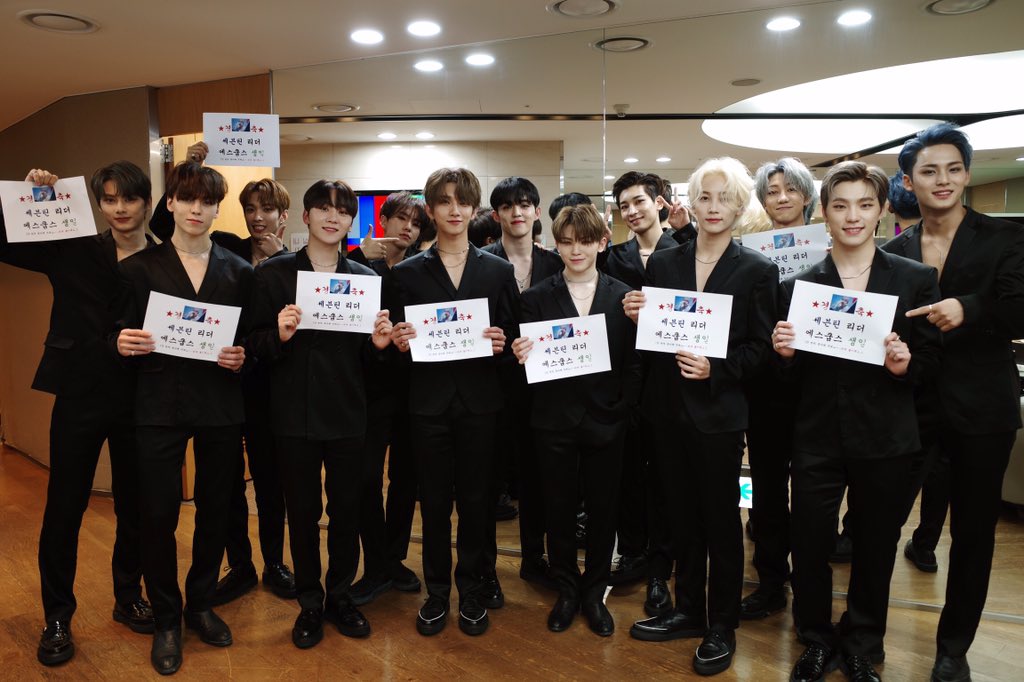 Social Media
---
[
Social Media
]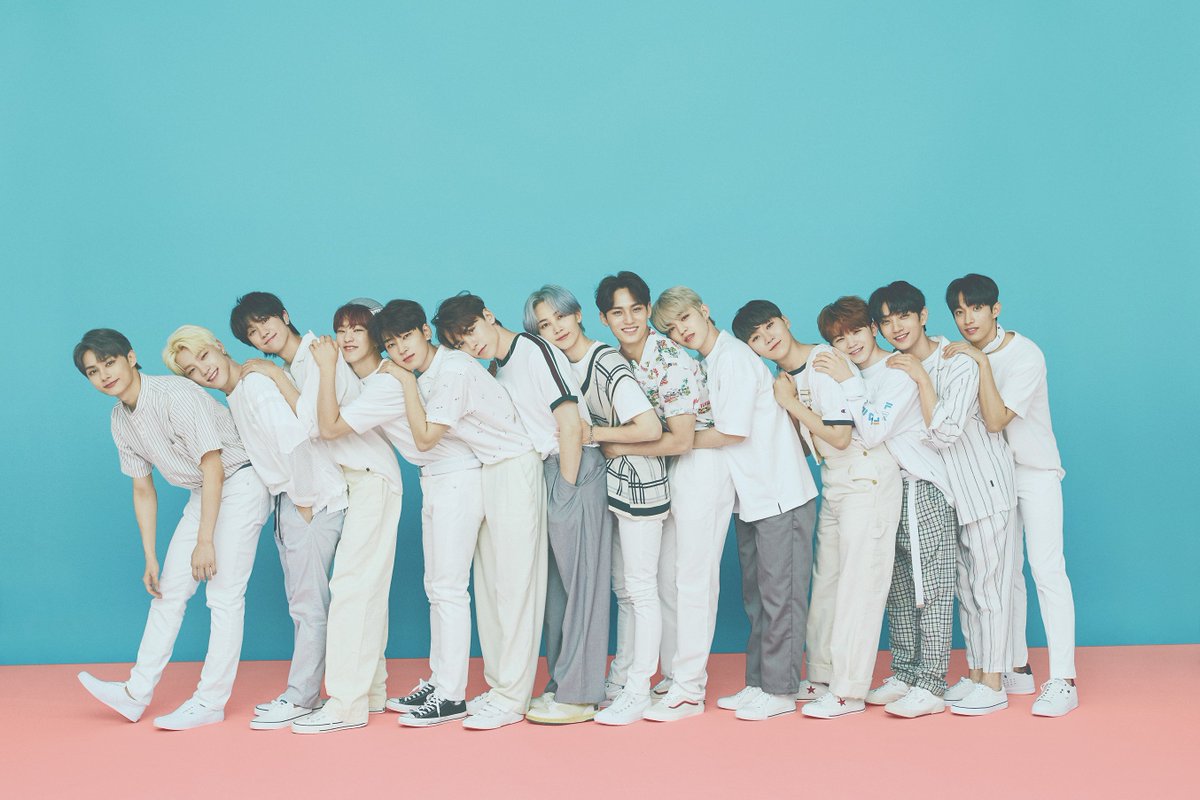 Twitter
| | | |
| --- | --- | --- |
| | x | |
| | x | |
| | x | |
| | x | |
| | x | |
| | x | |
| | x | |
| | x | |
| | x | |
[17'S 승관] #4컷셀카오랜만🤭 pic.twitter.com/WLJrogGiU9

— 세븐틴(SEVENTEEN) (@pledis_17) August 8, 2019
Interesting Tidbits
---
[
Interesting Tidbits
]
Stay hydrated
190809 Vernon posted on Fancafe
Title: heat wave HIT
Message:
lately there's been a lot of heat wave warnings😭😭
let's drink lots of water!
Stay hydrated 💦💦 pic.twitter.com/jiWqNgtxA2

— 원쉬시 [s/h] (@ohmyjww) August 9, 2019
Woozi feeling apologetic about the fanchant and saying it's DK's fault lol
190810 Music Core prerecording
Woozi felt bad for making the "Seventeen x4 Ho" fanchant, he said he really have no idea that it'd be like this, he got the idea from the Korea University Festival: Ipselenti event, they were chanting "Goryeodae x4 Ho"

NB: Goryeodae = Korea Univ

— 원쉬시 [s/h] (@ohmyjww) 10. August 2019
Woozi: guys, is the fanchant difficult? Sorry i was joking, idk Carats will rly do it
Seungkwan: if u see behind vid it didnt look like u joking
WZ: no seriously i was just excited&members like it, i didnt choose it
SK: it was DK
WZ: bcs DK is a King, we have to follow his words

— 원쉬시 [s/h] (@ohmyjww) 10. August 2019
Babo-Latte
| | | |
| --- | --- | --- |
| | x | |
| | x | |
Seventeen prepared a latte truck and named it as "바보라떼 (fool latte)" 🤣
And the caption "carats, you know this right, if you drink these two together it become latte"

They freakin separate the milk and americano 🤣#SEVENTEEN_HIT@pledis_17
cr. lovable_boo, FOREVER_SVT0615 pic.twitter.com/oI2vd2Ylwq

— 원。・:* 💜 (@1woo17) August 10, 2019
seventeen prepared BABO-LATTE=Fool Latte)

💙on banner: carats, yknow right? if u drink these 2 together it become a latte!

❤️on cup sleeve:
-바: just from the sight
-보: the carats we missed
-라떼: the latte that we prepared for

cr: loverS2yoon, BeryVery_, FOREVER_SVT0615 pic.twitter.com/xMTrWmE37E

— 雯🐱 (@rozerenity) August 10, 2019
the drink svt prepared for their fans today called babo-latte and its basically milk and coffee separated in one cup with two straws like they did during gg svt ep lmao pic.twitter.com/ntfpLUPOJW

— sam (@xxwoozi) August 10, 2019
190810 DK posted on Fancafe
Title: BaLa (Babo Latte)..❣
Message:
Babo Latte😝
Carats it must be hot and tiring but let's spend the day energetically!
Heat, go away pic.twitter.com/QXSdXKt7sw

— 원쉬시 [s/h] (@ohmyjww) August 10, 2019
바보라떼 is trending in Korea. Kshshsh. Seventeen's ideas are out of this world jahshs😂😂@pledis_17 pic.twitter.com/2rgZQSsMQV

— JUNel~ (@ninjunwoo) 10. August 2019
Monteen lives on: Monsta X react to HIT MV
Camera PD also thinks Mingyu is beautiful
when svt was on standby to start the rehearsal, mingyu🐶 was standing still in the center alone and fans were going crazy over his good looks 🗣 and the camera pd🎥 suddenly said "yes, he is good looking". 😂💗 pic.twitter.com/yT8OZuFDpo

— ❃ 밍 ❃ (@mingbubu) 11. August 2019
Mingyu + Hao = SOFT BUBS
Minghao held Mingyu's waist while he bounced in front of him after MCing for the day 🥺💕 pic.twitter.com/RYsM718rLg

— gyuhao ✨ (@fyeahgyuhao) August 11, 2019
Jeonghan & Joshua on a Han River outing
Jeonghan and Joshua were at Han river park at the end of May. https://t.co/2x8svVZtHa

*Please do tell me if I mistranslated anything pic.twitter.com/fAwyk9EbXV

— 윤홍 (@1004n1230) August 11, 2019
Another cute thing abt this is when OP went out after checked the receipt, they saw Shua was holding 2 pairs of chopsticks n Jeonghan was the one who made ramyun @pledis_17 https://t.co/7fwyU5C2sL pic.twitter.com/RRvOIRUs8Y

— ash 지슈 🚀🚀 (@Harujisoo) August 11, 2019
Minghao- idek what to title this
💎: bro (oppa) how about we discuss for a bit, we (carats) sing and dance on the stage, and yall do the fanchant

Minghao: you think we have it easy? *nose picking emoji*

I can't believe xu minghao used that emoji bye guess the dance is hard 🤪🤪 pic.twitter.com/nQ89ucYWAQ

— Ming | PRIDE OF PRIDE (@fangirllvyn) August 7, 2019
What else happened last week?
---
HIT Promotions wrapped up with Inkigayo. Jun and Minghao are
good friends
with C-actor Lin Yi and NCT Renjun recommended HIT on his
radio show
. Cheche, the Carat and Minghao stan from QCYN uploaded a
video
of him doing the fanchant lol. There were two popular posts about Seventeen this week,
one
about Mingyu's sweet behavior towards ITZY and one about Seventeen's shocking
synchronization
. Also, there are now two Seventeen Video Archives that have all Seventeen videos indexed for your enjoyment. Check them out:
@seokminsgalaxy
and
@pledis17archive
. Also...uhm...Seventeen looked
really
really
really
nice when they went to Music Bank. I can't find group pics rn, but everyone looked really good.

Videos: SEVENTEEN, seventeenlyrics, Like17Subs, Carrot gyuu, Seventeen VLIVE, jtbc entertainment, Mnet K-POP, M2, KBS World TV, KBSKpop, MBCKpop, SBSMusic1, fyeahgyuhao
Images: @pledis_17 1 2 3 4 5 6 7 8 9 10 11, SeventeenJP_mag, 08081004_MM, ninjunwoo, 1woo17, eaph92, jtbcbros
Translations: ohmyjww, xxwoozi, mingbubu, 1004n1230, Harujisoo, rozerenity, fangirllvyn